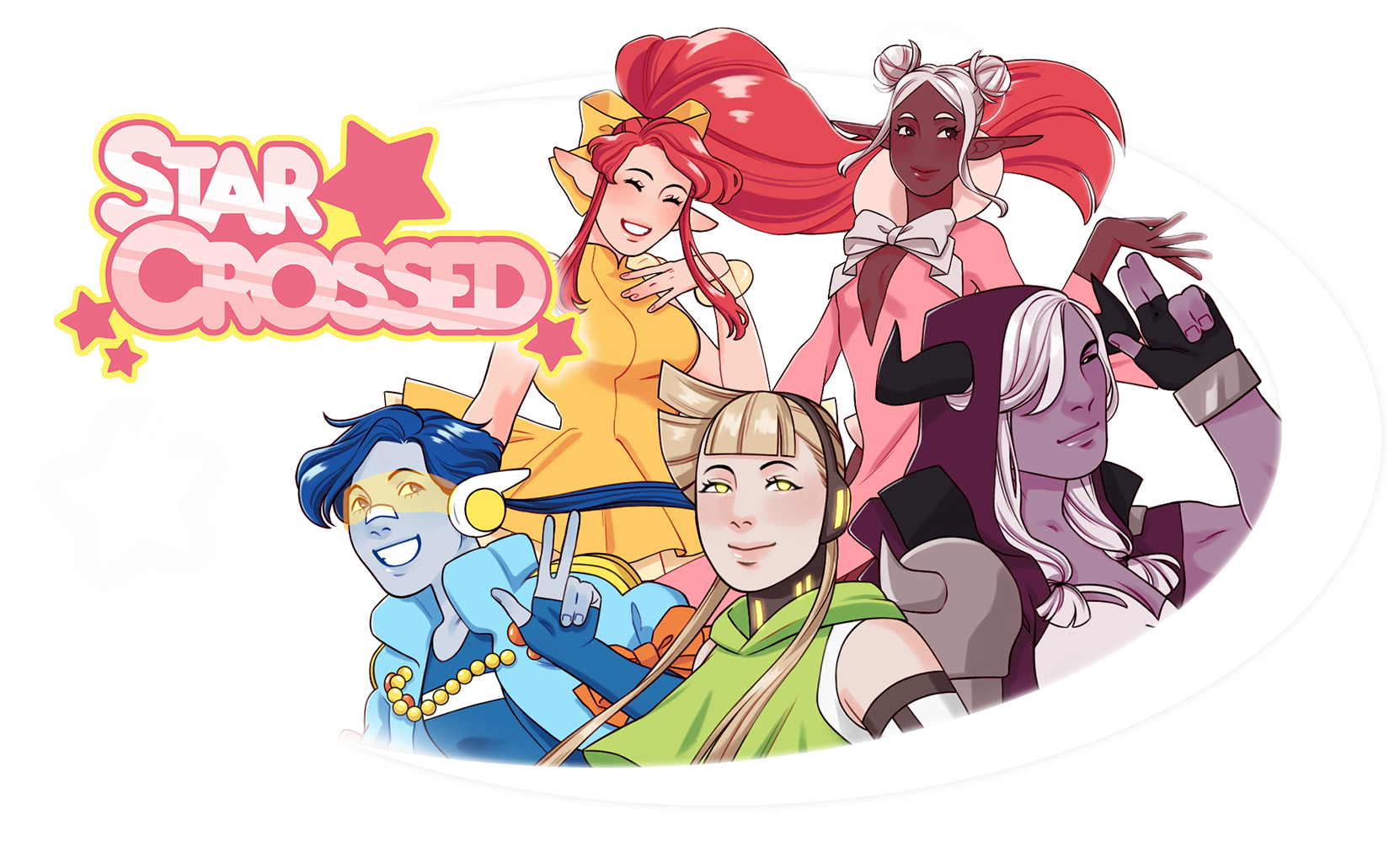 StarCrossed
StarCrossed v1.2 is live!
---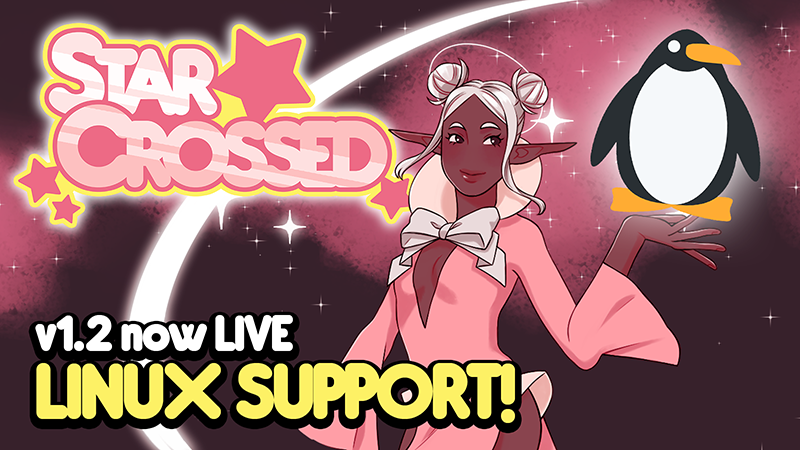 The Contigo Games team is back from PAX East and getting in the last few fixes before our console release later this month! StarCrossed v1.2 includes performance fixes that will get you in the game quicker and will have you and your partner moving from wave to wave smoother than ever!

ALSO, big news! You can now play StarCrossed on Linux!
We're so excited to add Linux support, and we hope you enjoy playing StarCrossed.

On to the patch notes! Here's what has changed:
Better performance when spawning enemies and bosses. Reduced frame stutter when boss fights begin.
Improvements to game load times during company splash screens, and at the start of Arcade and Story mode.
Slowed down Ult border particle to be less visually distracting.
All 2D images now appear a bit more crisp!
Snake enemy movement improvements. They now spend more time in the center of the screen instead of the edges.
Fixed a bug where enemies can sometimes become invincible and stick on screen.
Fixed a rare bug where game can sometimes freeze after a boss fight during the slow motion effect.
Fixed a rare bug where the opening cutscene can sometimes freeze when skipping.
Pause menu no longer appears over game over menu if you unplug a controller in the game over menu.
Fixed issue where players can be hurt after defeating the Scientist boss.
Thank you for playing StarCrossed and sending us your feedback!

- Contigo Games
@PlayStarCrossed
Files
starcrossed-linux-v1.2.zip
161 MB
Mar 09, 2020
starcrossed-mac-v1.2.zip
163 MB
Mar 09, 2020
starcrossed-win-v1.2.zip
144 MB
Mar 09, 2020