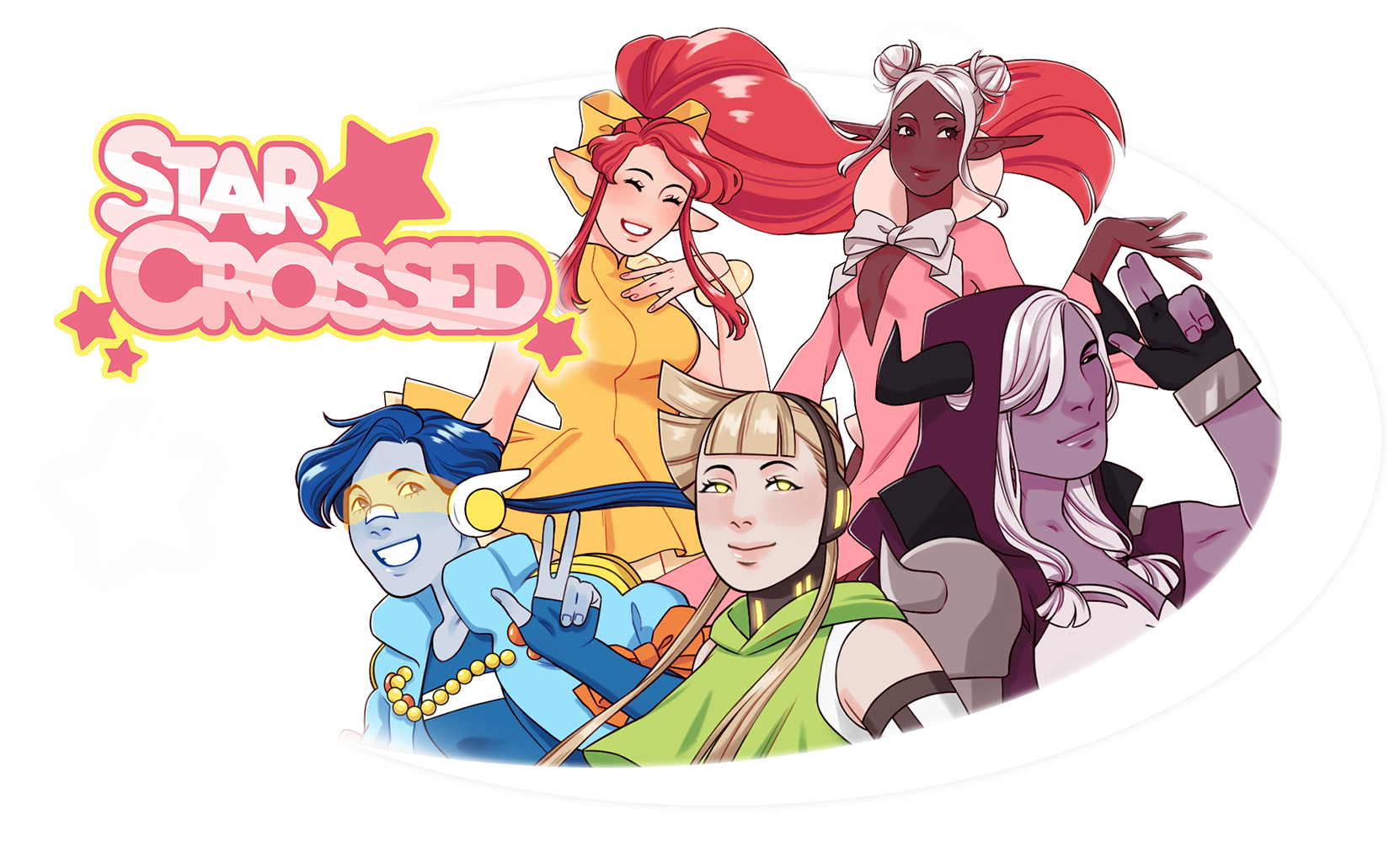 StarCrossed
StarCrossed v1.3 is live!
---

Hello Guardians!
Now that StarCrossed is out on Xbox One and Switch we have more people playing than ever before! Thanks to the feedback from our community, we've found additional ways to improve both gameplay and performance. All aspects of StarCrossed have received a noticeable performance boost, giving more stable frame rates on powerful computers while also allowing people with lower end machines to have an improved experience.

Here's what has changed!
Frame Rate improvement across the board!!!
If you reach an Arcade Mode scorecard break while your ult is activated, your ult now turns off letting you carry your remaining charge to the next stage.
Health and Ult pickups now disappear over time if you don't pick them up.
Bosses now award a large chunk of points in both Story and Arcade Mode.
Adjusted hitboxes on Void Bullets during the final boss fight. They were previously too large and doing damage after the bullets had already passed.
Fixed animation issues in some Story Mode cut scenes. Transitions into boss fights are now smoother.
Updated UI elements in the Leaderboards view for clarity.
If you missed our previous post, the Official Soundtrack and Artbook is now available as a DLC bundle on Steam!

Thank you for playing StarCrossed and sending us your feedback!

- Contigo Games
@PlayStarCrossed
Files
starcrossed-linux-v1.3.zip
161 MB
May 20, 2020
starcrossed-mac-v1.3.zip
162 MB
May 20, 2020
starcrossed-win-v1.3.zip
144 MB
May 20, 2020