StarCrossed
A downloadable game for Windows
See files below for a downloadable press kit.
Can you stay in sync with your partner to destroy the enemies that want to keep you at bay? Join our cast of 5 space-faring heroes as they travel from planet to planet, working together to strengthen their bond and defeat a looming evil that threatens the galaxy!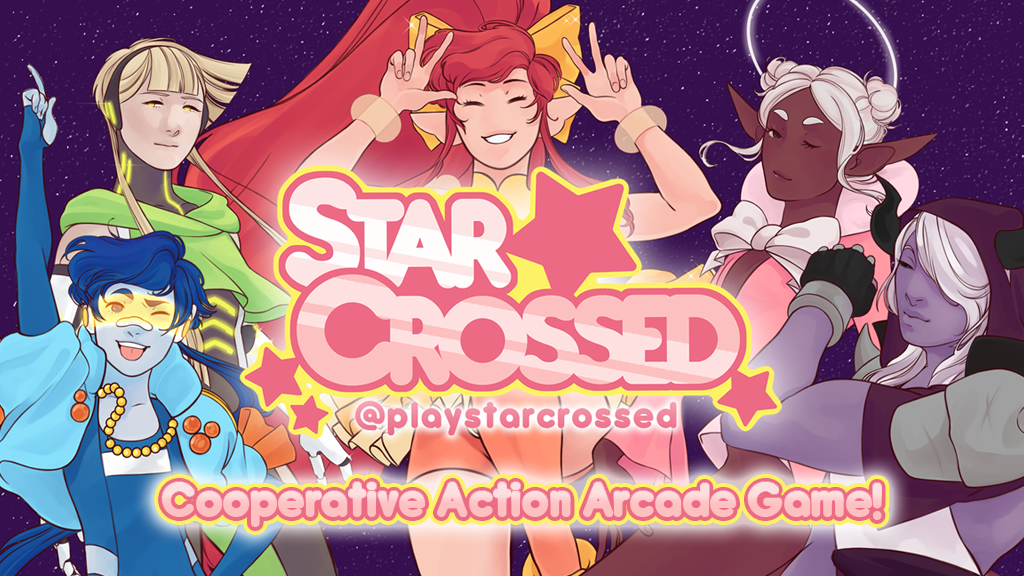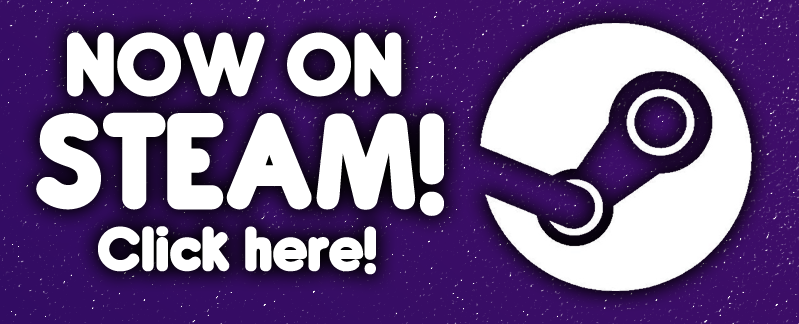 StarCrossed is a local co-op arcade game heavily inspired by classic "Magical Girl" media. Our mission is to provide an experience that focuses on collaboration and teamwork. The game is designed with 2 players in mind, and will test both players' skills as they work together.
This cooperative take on the classic shoot 'em up genre forces the players to carefully position themselves and take out enemies with a projectile that bounces back and forth between the players. Timing and teamwork are key!
We're currently in development with an expected release date in early 2019. StarCrossed is being built for PC, Mac, and Linux!
The game will feature both a Story Mode and a Survival Mode!
In Story Mode, you'll control the team as they fight back against a threat to the universe. The Harmony Crystal, a symbol of peace and union between all galaxies, has been stolen by a new threat. In times of dire need, the Crystal chooses champions to protect it and and keep the galaxies unified. The story will be told as you travel from planet to planet, defending them from harm and learning more about the characters.
In Survival Mode, it's an all-out race for points against increasing waves of enemies. The longer you play, the harder it'll get, so it's up to you and your partner to play your hearts out and reach for the stars. Your scores will be saved for easy viewing, and even be visible on a Global Leaderboard!
Each player is able to fly around freely as a star automatically bounces between the two players. This star acts as your weapon, vanquishing enemies on collision. Completing levels and progressing through the game will require you to dodge enemies and projectiles while destroying them with the star!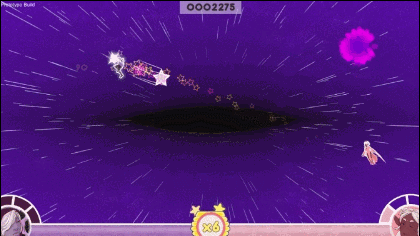 By timing your button presses, you can "StarBoost" as your star bounces off your character. This increases its size and speed, and can be used to charge your Ultimate. Each character has a unique Ultimate which you can activate for a massive attack!
We HIGHLY recommend using controllers if you have them! StarCrossed supports the use of Xbox 360, Xbox One, and Playstation 4 controllers.
If you are playing on Mac and haven't already set up Xbox Controllers, we recommend downloading the driver here.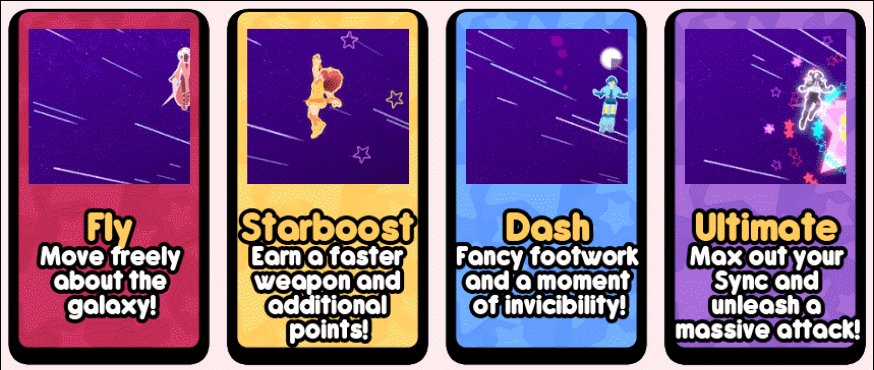 Controllers-
Star Boost: A button (Xbox), X button (PS)
Dodge: B button (Xbox), O (PS)
Ultimate: Y button (Xbox), Δ Button (PS)
Movement: Left analog stick
Escape key to quit.
Come say hi! Our twitter is @PlayStarCrossed and our contact email is hello@contigo-games.com. We'd love to hear from you.

StarCrossed is being developed by Contigo Games, a small indie team dedicated to creating multiplayer games and experiences to bring people together.
Emma - Producer
Francesca - 3D Artist
Dillon - 2D Artist and Animator
Benny - Lead Programmer
Mike - Designer and Programmer
Oriana - 2D Artist
If you would like to follow our development, please check out our Facebook, Twitter, and Website. We're working hard to deliver a game that's out of this world!